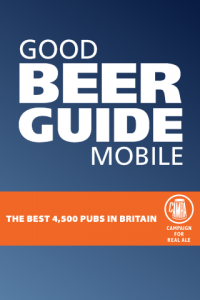 Version 1.0.3 of the iPhone CAMRA Good Beer Guide app was approved by Apple yesterday.
This is mainly a bug fix version, but also adds some small features:
Favourite pubs can be reordered.
About screen links to information about CAMRA and how to join CAMRA.
Emails to support automatically include information to identify your account enabling us to deal with any problems more efficiently.
Added Setting to disable autolock.
Bug fix to prevent subscription purchases being made without our server being notified
Bug fix which prevented some users connecting to the server
We are planning another update at the start of April which will add new features based on customer feedback and suggestions.
For more information take a look at m.camra.org or CAMRA web site.