Clickety Dog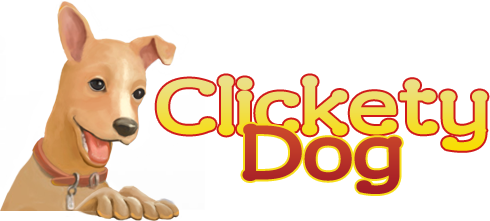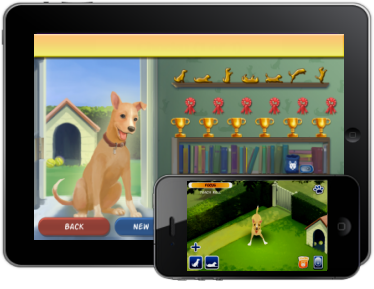 Clickety Dog is a game which simulates a popular and effective method of training animals known as clicker training.
In the game, you can:
Click an on-screen clicker (or use a real one) to affect your dog's behaviour
Lure with a finger swipe on the screen to show your dog what you want
Cue a behaviour (e.g. asking your dog to sit or lie down) by touching a button
Just as in real life, your on-screen dog will not always respond immediately to being clicked, lured or cued! Consistently clicking at the right time will lead to a more focused dog. Incorrect or badly timed clicks will confuse your dog and make it more likely to repeat the wrong behaviours.
Players get their own feedback with sounds, scores rosettes and, finally, cups to show them how well they are training their dog.
Greenius developed the game for iOS, Android, Kindle Fire and Blackberry Play, using the Marmalade SDK.
Clickety Dog is published by Mosaic2 and available to buy on the iTunes App Store, Google Play, Amazon Appstore and will soon be on Blackberry App World.